Company Profile
In forty three years of trading, we at EcoPro have built up a reputation for quality of work, reliability and integrity. By taking a personal interest in the premises they maintain, EcoPro provides the highest standard of workmanship and service while placing the security of their clients business and premises as paramount.
It is their endeavour to create for you a healthier environment by combining cutting edge, environmentally-friendly technology and excellent personal service.
Initially under the banner of MW Cleaning Services, EcoPro was originally formed to provide superior cleaning services for the maintenance and care of Commercial premises, and they continue to do so while keeping abreast of an ever evolving industry.
The EcoPro Cleaning Co. has brought together a team of individuals who believe in an uncompromising commitment to client satisfaction, with the provision of total property care services.
Memberships:
The New Zealand Green Building Council
The New Zealand Ecolabelling Trust
North Harbour Business Association
The North Harbour Club and Charitable Trust
Awards:
2011 Westpac Business Awards "Excellence in Sustainability"
2010 Environmental Choice NZ "Innovator of the Year" Award
Sponsorships:
2015 & 2016 Sustainable Business Network Awards: "Community Innovation"
2013 Westpac Business Awards: "Excellence in Social Responsibility & Sustainability"
2012 Westpac Business Awards: "Best Emerging Business"
Client Referrals:
Airlie Court, Ernie Martin 021 275 8165
Billabong, Alana Hamilton 09) 414 5106
Hughes & Tuke, Katrina Williams 09) 415 4344
We have numerous other clients, including:
The Order of St John, all sites Auckland-wide
Several charities such as
The Wilson Home Trust
Christian Blind Mission
The Tindall Foundation.
And…the Alinghi Swiss Challenge, during their entire 18 month stay in New Zealand
About EcoPro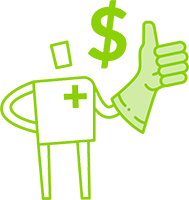 Cost Saving
Our innovative approach to cleaning is so cost effective even our accountancy clients tell us we save them money.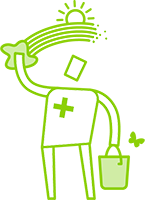 Service Guarantee
Our 59 point quality assurance checklist guarantees our standards stay high.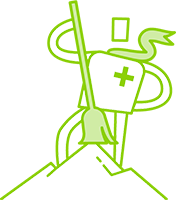 Healthier Offices
The way we clean, from processes to materials keeps your team and our environment healthier.

Cleaner Conscience
We pay our teams fairly for every project ensuring our cleaners are better off.